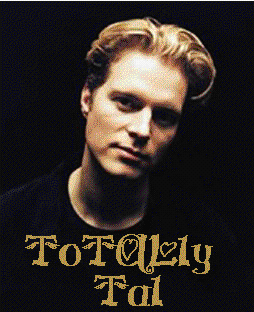 A fanpage for the TALented singer

/songwriter; Tal Bachman!!!

News & Updates

The article section has been revised with a new layout and more articles, check it out !

Romanticide has been released as a single, it's on my radio all the time, I must say Tal has sense in choosing which single to release, instead of choosing songs that are simila and radiohppy he chose to release 3 songs which display his TALent in singing a variety of ways, Go TAl you Rock !



Contents

ToTALly Tal Monthly Poll

P>

ToTALly Tal Music

ToTALly Tal Bio

ToTALly Tal Funstuff

<

ToTALly Tal Articles

ToTALly Tal Quotes

ToTALly Tal Webring

!!! Sign the guestbook or else !!!






ToTALly Tal was created by Jasmine, debut on June 11, 1999.